Tulsa County Lawyers Group is here to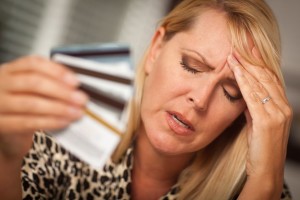 help you select the best debt relief options available. We can stop the harassing phone calls from creditors and stop garnishments. If your debts have become near impossible to handle, contact us for a case review.
There are several reasons that people fall on financial hardship. Some of the reasons people file bankruptcy are due to expensive medical and credit card bills. Most people pay their bills on time, but when tragedy strikes, people struggle to make ends meet. If you're in a similar situation, you should reach out and consult our Tulsa County bankruptcy attorneys. We provide chapter 7 and chapter 13 bankruptcy services to individuals throughout Oklahoma. You can have most if not all of your unsecured debt forgiven, but you have to call.
Oklahoma Bankruptcy Overview:
The federal government provides bankruptcy relief allowing people to eliminate their debts. Title 11 of the United States Bankruptcy Code, provides 4 bankruptcy chapters that include;
Chapter 7 bankruptcy – commonly used for the liquidation of debts
Busines chapter 11 bankruptcy – commonly used for the reorganization of debts
Family Farmers – commonly used for the adjustment of debts of a family farmer with regular annual income
Chapter 13 bankruptcy – commonly used for the adjustment of debts of an individual with regular income
Our Tulsa County bankruptcy attorneys primarily assist individuals with filing chapter 7 and chapter 13 bankruptcy.
Filing Chapter 7 Bankruptcy in Tulsa:
Chapter 7 bankruptcy is sometimes called liquidation. It allows consumers to discharge qualified unsecured and secured debts under the protection of the Federal Bankruptcy Court.  Unsecured debts consist of medical bills, credit card debts, unsecured loans, and balances of repossessed property. Secured debts are linked to property in which there is collateral backing the loan (example – home mortgage, car loans, and/or store charge cards).
To file a chapter 7 bankruptcy  you'll have to pass the "means test." This test requires that you meet a specific monetary threshold to qualify for chapter 7. The threshold depends on the median income listed for your family size. If your income falls below this threshold, you will pass. If it is above it, you may .have to file a chapter 13. Contact our Tulsa County Bankruptcy attorneys for more information about the means test
Once You Qualify Its Easy From There:
If you qualify, your attorney will begin to prepare your chapter 7 petition. You'll have to provide some financial information to the court before you file. You'll also have to take a short on line credit counseling course. Once your petition is filed, an automatic stay will be put into place. This stops all garnishments and prohibits creditors from contacting you about outstanding debts..
Once the case files you must attend a meeting of creditors. This is easy and i'll be there with you. At this meeting we meet your bankruptcy trustee. The trustee is another bankruptcy lawyer who helps administer your case. The trustee is charged by the court to make sure that all of your assets and debts are included. Your creditors will also be provided the opportunity to attend this meeting. Most will not attend unless its to present you with reaffirmation agreements. Once this meeting is complete, it will take about 55 days for your case to close..
Chapter 13 Bankruptcy In Oklahoma:
Chapter 13 bankruptcy is typically for individuals who do not qualify to file chapter 7. Its a great option and we've used it to help in all types of circumstances. Further, it allows wage earners to reorganize their debts through a court authorized repayment plan based on their monthly disposable income. Most repayment plans tend to last between 3 to 5 years. The interest and penalties charged by creditors largely eliminates in chapter 13. Also, depending on your disposable income you may not have to pay back the entire debt.
Contact our Tulsa County Bankruptcy Attorneys for more information on how to obtain debt relief best suited for your particular situation.