The outcome of a criminal case should be a determination from the quality of the evidence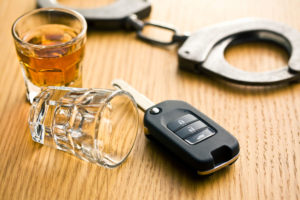 . However, the reality of our justice system is far different than the ideal.  If you have a drunk driving charge and are unsure whether to choose a private criminal defense attorneys in Tulsa or public defenders in Oklahoma DUI cases, ask yourself the following questions.
How Much Attention Does Your Case Need?
Public defenders in Oklahoma DUI cases are required to take cases from all individuals who qualify for their services.   With budget cutbacks and an overburdened system, they often have much larger caseloads.  The #1 complaint regarding public defenders in Oklahoma  DUI cases  is the little attention the client receives prior to trial.  With much smaller caseloads, private criminal defense attorneys can usually devote more time to your case.  They can ask the right questions and evaluate the details of your case to reach a more favorable deal with the court.  However, not all private criminal defense lawyers have the right experience and qualifications.
So, just because they have more time doesn't automatically make their time more valuable. It is important to vet any attorney that will defend your rights in the court of law. Ask the attorney if he/she has experience as a plea bargain negotiator or trial attorney. Find out what level of detail the attorney will provide to your case. Do your homework before you hire a public defender or private attorney.
What is the Quality vs. Cost Analysis?
This is a crucial area of consideration.  It's a common assumption that public defenders in Oklahoma DUI case are less experienced, but that's not always the case.  While more experienced public attorneys are generally assigned to felony cases, anyone can start a private law practice.  It is always important to evaluate the experience of the individual DUI attorney.  Many private DUI attorneys have worked as criminal prosecutors and can use that experience and knowledge of the system to your advantage.  If they seem knowledgeable and qualified, they will probably help you reach a more favorable outcome.  But we all know you get what you pay for, so that brings us to our next point: cost.
How Much Can You Afford?
A well-qualified private attorney is almost always better than an over-burdened public defender.  But value does not come without a cost.  Court-appointed attorneys are paid a fixed salary, while private defenders charge their clients by a fixed fee or hourly rate.  While their fees are negotiable, they are also substantially higher than their public counterparts if they have a track record of success.  If you can't afford a quality private attorney, then a qualified public defender might be a better choice.
Public Defenders Aren't Really Free:
Fewer people than you think even qualify for public representation.  To apply for a state defender, you must prove to be "indigent" or unable to pay for a private attorney.  Only applicants with incomes well below the poverty line qualify, and even then the services are not free.  Not only do you pay an application fee, but in the case of a conviction, the court will often add attorney fees to the final sentencing.  The court considers this a fair and just reimbursement for the public services you received.
When it comes to DUI, the consequences of a guilty plea or conviction are severe.  For this reason, you want to find an attorney who can provide the right amount of time, experience, and skill to your case.  After these three factors satisfy, cost must be a consideration.  Always do your own research before deciding which attorney is right for you.
We invite you to contact our drunk driving defense attorneys in Tulsa for a consultation. We can provide you with legal advice and guidance on how to best proceed with your criminal matter.