When it comes to divorce it's that the children suffer the most. regardless how you look at it, there is usually a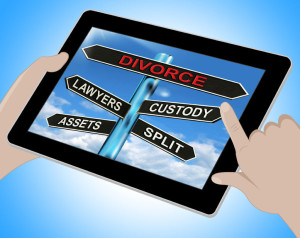 social stigma about divorce. Also the children experience a sadness that continues for months after the divorce. Its is the intent of Oklahoma Child Support Laws to make sure that the children dont also suffer financially. This is done by setting certain child support guidelines.
Tulsa County Child  Support Guidelines:
Based on a parent's income and the number of children in the family, Oklahoma has standard guidelines for child support. The guidelines determine each parents obligation in the event of a divorce or paternity case. The guidelines lay out a parent's obligation to pay medical and dental expenses, as well as child care expenses. Child support usually deducts directly from the payee's wages unless the custodial parent agrees otherwise. Alimony and public assistance payments are also a consideration. Child support must be paid until the child's 18th birthday or the child's graduation from high school, whichever comes later.
Oklahoma Child Support Guidelines also take in to account the amount of time each parent spends with the children. The parties to the agreement can ask the court not to follow the guidelines. In the event they can demonstrate that failing to follow the guidelines wont harm the children the court may allow them to deviate.
Free Consultation: Call Our Tulsa County Child Support Attorneys:
As experienced Tulsa County child support attorneys, we are here to answer all your questions. We take the time to  the Oklahoma child support guidelines in detail. We can explain to you how much you can expect to receive or pay based on your income and other factors and can counsel you as to how to protect your rights as a parent in all divorce-related issues. Give us a call today at 918-379-4864.