Getting married is embarking on a new journey in your life.  All weddings are supposed to be special and memorable.  United States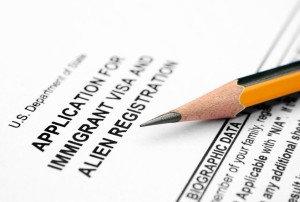 citizens who marry fellow citizens can get married essentially whenever they want.  However, United States citizens who are marrying non-citizens currently living outside of the United States must go through a complicated and strict process in order to bring their fiancé to the United States.  In order to bring your fiance to the United States and have your wedding ceremony therein, you will have to complete Form I-129F, which is a Petition for Alien Fiancé(e), and your fiance will have to complete a K-1 Fiance(e) Visa application.  Along with your fiancé's application, you must provide the following documentation:
Form DS-160 – Online Nonimmigrant Visa Application;
A valid passport for travel;
Divorce and/or death certificate(s) of prior spouses (both for the United States citizen and the non-immigrant fiance);
Police certificates;
Medical examination;
Evidence of financial support;
Two passport-sized photographs;
Evidence of the applicant's relationship to the United States citizen; and
Payment of fees.
Potential Issues With The Fiance Visa:
Ordinarily, if the applicant successfully provides all of the necessary documentation, his or her application is likely to receive approval.  However, there are some countries where there is a high rate of fraudulent K-1 visa applications.  In these countries, the United States Consulate takes a much closer look to ensure that the relationship between the United States citizen and the non-immigrant fiancé is one hundred percent valid.
If you or your fiancé is from one of these countries, you should take all steps possible to provide substantial documentation that your relationship is legitimate (such as correspondence in the form of emails, text messages, phone calls, online chats, etc., photographs of the couple with and without their family and friends, affidavits from family and friends attesting to the validity of the relationship, and evidence of financial ties, among others).  An Oklahoma Immigration Attorney can provide you with the support and guidance necessary to complete the K-1 visa application process.
What If the K-1 Fiance(e) Visa Application is Denied?
If you or your fiance receives a denial of a K-1 visa, you have somewhat of an uphill battle to lawfully enter the United States.  There is no appeal process for the denial of K-1 visa applications because the process is entirely discretionary.  A United States Consulate official may believe the documentation provided is insufficient to prove a valid relationship exists between the United States citizen fiancé and the non-immigrant fiancé, regardless of whether or not this is true.
Appealing a Denied Fiance Visa:
While there is no appeal process, the non-immigrant fiancé may reapply for the K-1 visa.  By reapplying, this requires a completely new application with the same supporting required documentation.  You will also have to pay the same application fees.  The United States Consulate will have record that the first application was a denial.  This may be one strike against you. However, if you provide even more documentation than the first application, and more time passes, proving a steady relationship with your fiancé since the first application denial, you are providing the Consulate with valid reasons as to why the application should receive approval.
If you or your non-immigrant fiancé fears a denial of the second K-1 visa application, you may consider marriage outside of the United States.  By doing so, the non-immigrant spouse can then apply for a different type of visa that allows him or her to lawfully enter the United States.  A marriage strongly indicates the validity of the relationship.  This makes the approval process much more likely than for a normal K-1 fiancé visa.  To ensure you fully understand the visa application process and the consequences of denial, you may consider consulting with an Oklahoma Immigration Attorney with experience helping individuals obtain the visas they need to lawfully enter the United States.
Contact  a Tulsa Fiance Visa Attorney:
If you need help with a Fiance visa, or another immigration issue, Attorneys at Tulsa County Lawyers  can help. Call today an arrange a free consultation with an Immigration lawyer today! 918-379-4864