Oklahoma's workers' compensation laws are designed to help injured workers obtain the compensation they need to treat work-related injuries and illnesses. At Tulsa County Lawyers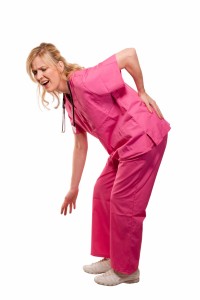 Group, we have  Workers Compensation Lawyers available to handle your Work Injury case. If you've suffered a work-related injury or illness, contact us for a free case evaluation.
The Oklahoma Workers' Compensation Commission (OWCC) handles all workers' compensation claims in Oklahoma. The commission serves as an intermediary to help resolve workers' compensation disputes between employers and employees. This court has exclusive jurisdition of your claim. This jurisdiction is granted in exchange for the the employee not        filing a civil action against the employer in a civil court.
Notify Your Employer of The Work Injury:
You should notify your employer immediately if you suffer a work-related injury or illness. You have 30 days from the date the accident occurs to report the injury to your employer. Do not wait till the 30 days  has elapsed to report the injury. This can bar you from filing a claim through the OWCC.  
Upon your employer receiving notice about your injury, they must provide you with medical care. This medical care includes all reasonable and necessary treatment. Reasonable and necessary may include surgery or physical therapy depending on your work injury. This treatment and whats considered reasonable is often times disputed by the insurance company. This is where a skilled work injury attorney will help you. When the insurance company denies certain treatment recommended by your doctor we can help. Your employer is also responsible for all the medical costs of examining and treating your work-related injury. This also includes disability payments if you qualify.
Disability and Workers Compensation:
There are a few types of disability payments possibly entitled to you. At the onset of your case the disability is either Temporary total or Temporary partial. If your work-related injury is temporary or partial, then you receive partial disability. At this point your employer will provide you with light duty work. This is work that complies with the light duty restriction set by your doctor. If your employer doesn't have light duty they will send you home and pay you your benefits. Once your disability no longer restricts you from performing your job duties, you will be able to return to work. 
If on the other hand your doctor places you on permanent total disability you will not be able to return to work temporarily. At this point the insurance company must provide you with disability payments until your doctor releases you from treatment.  After you finish treatment, there are additional disability classifications depending on your case. Those include permanent partial or permanent total. The insurance company doctor determines both.  Further, both impact the settlement that you're entitled to.
Denied Workers Compensation Cases:
If your employer or insurance company denies your injury you wont receive any treatment. At this point you'll need to have a trial. The trial will be in front of the Workers Compensation Commission Judge. The Judge will hear the evidence from both your attorney and the attorney for the insurance company. You must file this claim within the statutory period of time. You'll have two years to file the claim from the date in which the injury occurred. Note, the commission will review if you properly informed your employer about the injury within the allotted 30 days after it occurred. If this is the case you should call Tulsa County Lawyers Group and speak with a Workers Compensation Lawyers .
Hire a Workers Comp Attorney:
We recommend you work with an attorney to make sure you file the proper claim forms in a timely manner. Your claim is set with a judge once its filed. In order to have a hearing before the judge, you will have to file specific forms as well.  It is best that you obtain counsel to attend the hearing with. Your lawyer will provide legal representation to help support your claim against your employer's insurance company. Once the proper forms have been filed, a judge will decide whether any benefits are due to you under state law. The judge's decision will be based solely on the evidence presented by both parties during the hearing.
Tulsa County Workers Compensation Attorney:
Our workers' compensation Lawyers Tulsa  are ready to assist you with filing your claim. Let us deal with the insurance companay adjuster and attorney. It doesnt matter if you've injured your hand back our shoulder. Any injury you've sustauned we can help. Call Tulsa County Lawyers Group  Contact us for a free case evaluation